Valerie Ipson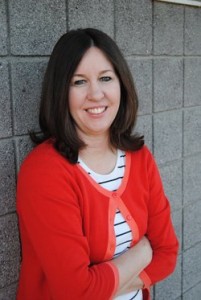 Valerie Ipson loves her awesome family, and reading, writing, family history, and Hershey Milk Chocolate Almond & Toffee Nuggets. She lives in Mesa, Arizona, and IDEAL HIGH is her debut novel.
If you want to dig a little deeper…
She claims two hometowns: Richland, Washington, where she was born and lived until she was 10, and Amarillo, Texas, where she lived until leaving for college at 18. She thinks Richland is the best place to grow up, but wouldn't trade her growing experiences in Amarillo for anything.
Reading has always been a huge love in her life, but she never thought she'd be on the author side of a book. It feels a little strange, but Valerie hopes she can give readers the same experience that she has enjoyed through the years while being curled up with a good book