CURRENTLY: Focusing on reading for my college class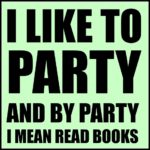 2019 READING LIST
Never Have Your Dog Stuffed by Alan Alda–curious, reflective, sometimes funny and sometimes philosophical memoir by the actor. I've said before that I enjoy biography/memoir, plus I enjoy "Mash" reruns, so when someone on FB mentioned this one I promptly reserved it at the library. Interesting to be inside his creative brain for a bit. (And curious to see how he grew up.) Loved what he had to say about writing and the power you feel in being able to make someone feel something because of what you wrote.
The Kite Runner by Khaled Hosseini–I had no intention of reading this book! It's mentioned in my favorite book on story structure that I reference below, plus I picked this one up before and decided it was just too heavy of a topic. I'm glad I got into it beyond just studying the structure and finished because it's a very moving story and epic in its scope.
Twenties Girl by Sophie Kinsella–same author as the Shopaholic novel I read earlier this year and I read this one for story structure as well (per Save the Cat for Novelists). Really fun story that had me marveling at all the loose ends that she wonderfully sewed up by the end. I just want to learn her ways! I can envision this as a movie for sure.
Forever and Forever by Josi S. Kilpack–this started off slow and I became worried that because it was based on real people and true events that the story might be too constrained. I was wrong. It's a beautiful story of a strong woman and a thinking man in an era when expectations were different. I love how much research the author did to get it as right as possible (read the chapter notes!) I loved what was said about marriage and motherhood.(Book Club read)
The Truth About Forever by Sarah Dessen–read for story structure research/did not finish
Educated by Tara Westover–another book I couldn't put down. I do love memoirs–I love seeing how people live. This one was as beautifully-written as it was fascinating and disturbing. So, so much to think about. I love what she's accomplished and her philosophy on education today. (Book Club read)
Three Weeks With My Brother by Nicholas Sparks–I love memoir/travelogue-type books, but I found myself skimming through this one until I got to the point in his story where the author was writing and publishing his first novel. I guess as an author myself that's what most appealed to me. Then after finishing, I was Googling Nicholas Sparks and saw that he and his wife divorced in 2015. After just reading so much about her in the memoir that bit of information really struck me in a weird way.
The Other Side of the Bridge by Camron Wright–(Book Club read)
Confessions of a Shopaholic by Sophie Kinsella–I picked this one up because it was mentioned in a book on story structure. Much more than just being well-plotted though, it was a fun read even for someone who doesn't love shopping and have credit card bills. The main character's rationalizations were on point.
All the Truth That's in Me by Julie Berry–seriously couldn't put it down and ended up reading it in one day! (I picked it up from the library at 5:00 pm and finished at 2:00 am.) I'll just say, it's not what you think. You'll be glad you took this journey with Judith as she finds her voice.
Eleanor Oliphant is Completely Fine by Gail Honeyman–THIS BOOK! So many things to think about how we view "normal" and how we treat people. The writing is delightful and I loved getting to know Eleanor. (Book Club read)
The Chaos of Standing Still by Jessica Brody–well-written, intense, but clever and funny at times, journey through a teenager's grief as she's snowed in at the Denver Airport. (And no, being snowed in is not what she's grieving, but it's a great metaphor for being stuck in the past.)
Turtles All the Way Down by John Green–cleverly-written, and I actually think I loved the writing more than the story itself. Truthfully, it's a little foggy in my memory since I am beginning this 2019 list well after reading the book. There's a reason for the title, but now I can't remember it! (Now it's going to bug me and I'll have to read that part of the book again.)
Do you enjoy keeping track of what you read?
+Click the "Book Love" tab at the top of the page for links to the journals I've created+